Sogeviso received accolade from the Association of Building Developers and Constructors of Catalonia at the first edition of the APCE Awards held in Catalonia
At an event organised on Tuesday 25 October in Barcelona, APCE Catalonia awarded Sogeviso the Social Commitment Award for the project "Housing problems of vulnerable customers: socially responsible transformation of the balance sheet within the framework of Banco Sabadell's response".
The APCE Awards held their first edition with the aim of becoming an annual event that highlights the work and good practices of companies, professionals and institutions related to the housing and urban planning sector in Catalonia. The celebration was presided over by the Secretary General for Territory of the Generalitat de Catalunya, Joan Jaume Oms, and brought together around 300 stakeholders and professionals from the development and construction sector, as well as from civil and business society.
The jury valued Sogeviso's great work in the programmes of social accompaniment, labour insertion and overcoming the digital gap, having achieved "a direct and real transformation in society through innovative methods with the aim of responding to the emerging needs of citizens and contributing to the resolution of a social problem or to an effective and sustainable improvement in the lives of the people to whom they are addressed".
This is an acknowledgement of a new management model that puts people at the focal point of our activity without losing sight of socially responsible profitability and asset transformation.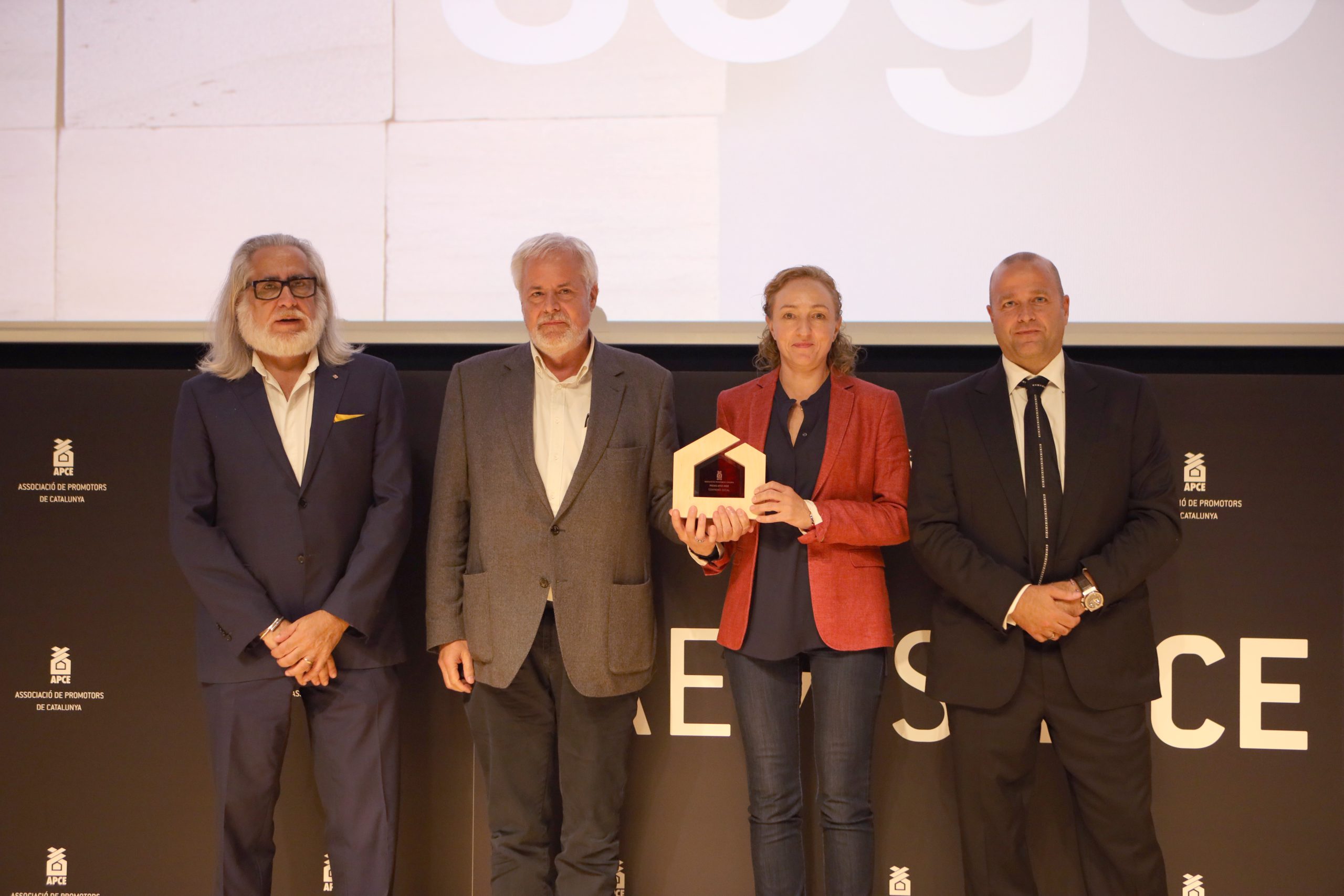 For their part, the APCE Awards also recognised Culmia, Vimusa, PMP Prêt à Porter Casas in the categories of Innovation and Technology, Sustainability and Involvement in the Region, respectively.
Over the last 6 years, Sogeviso has helped more than 23,300 families in a situation of economic vulnerability to have a social or affordable rent, contributing to more than 2,400 people finding employment and resolving more than 3,700 conflicts with reputational risk.
This award is in addition to the one received last year by the Excellence in Management Club, in which Sogeviso was awarded for its Programme of Accompaniment for the Socio-economic Improvement of Vulnerable Families (Social Contract and Labour Insertion Programme). Likewise, the company B Lab also awarded us the international B Corp certification, making Sogeviso the first real estate servicer to achieve this certification.
© Photographs: APCE – Associació de Promotors de Catalunya (Association of Developers of Catalonia)